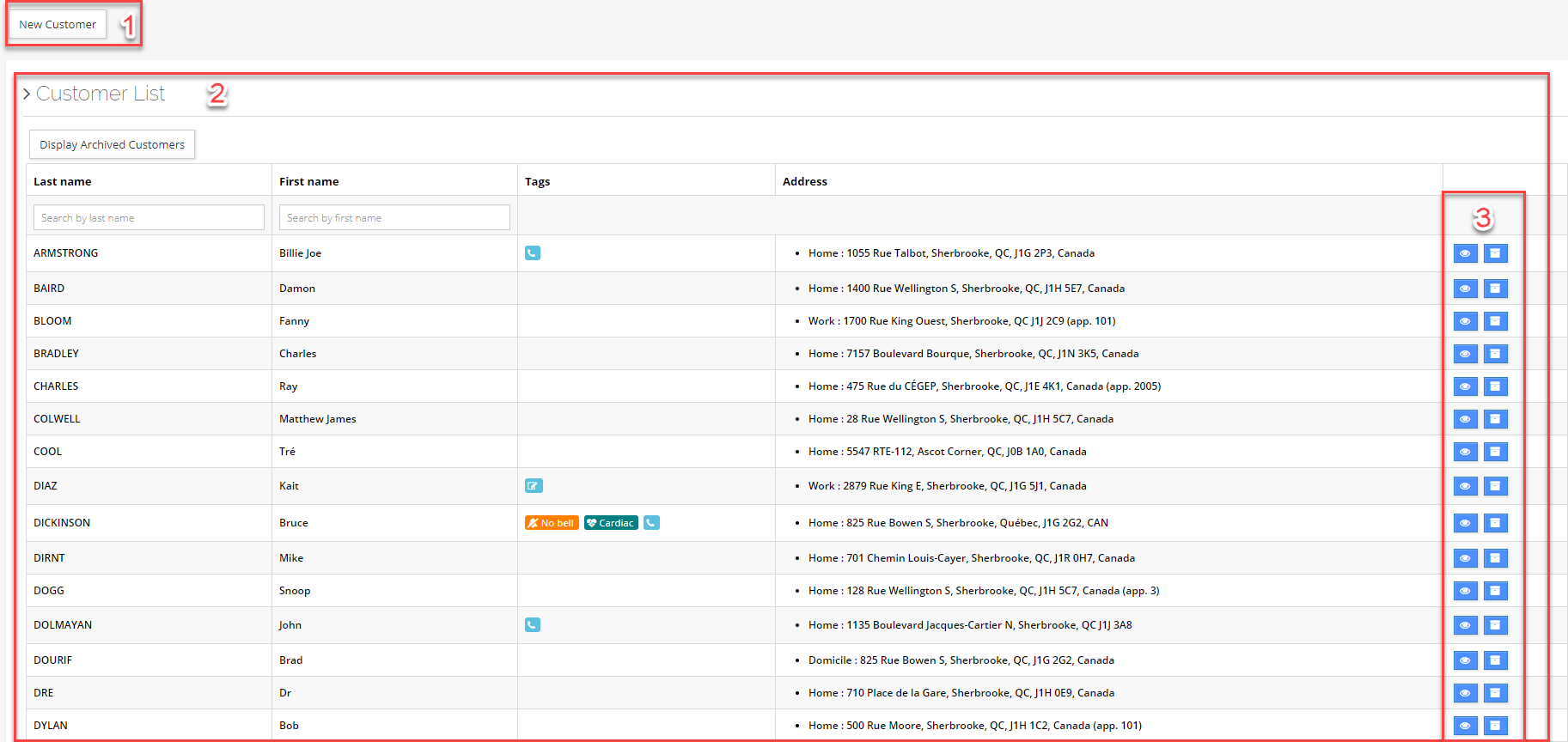 Add a new client
Customer list

You can sort the content by clicking on each row's heading
You can search by first or last name, tag, address or manifest item
The eye icon lets you open and edit the client profile
The trash can icon will archive the client
The Client profile lets you view the client's information, satisfaction surveys and their order history.
Tip
If you're looking for a customer but you don't remember the exact name, you can always do a partial search. For example, if your customer's name is Charles Winston, if you look up "win", you will find your customer.