To access the Client notifications configuration of the system parameters, click on the menu at the top right> Configuration> System parameters.

Order status
6 order statuses can trigger a customer notification:
Preparation step: if status is activated.
Ready to delivery step: the order is prepared by the merchant.
Courier takes ownership step: the delivery person has taken possession of the order and is on his way to the customer. It is possible to send the estimated arrival time, see this article: System Settings > ETA notifications.
Delivery step: delivery is made by the delivery person.
Pick-up step: pick-up is done by the delivery person.
Back in store step: return to the store of a delivery not made or a pick-up.
How to send the notification

5 communication modes are offered by status:
No notification
Notification by SMS only: if the customer does not have a mobile number on the customer file, the notification will not be sent.
Notification by automated call only: the customer must have a phone number on his customer file, otherwise no notification will be sent.
Notification by SMS and automated call.
Notification by SMS if a mobile number is present, otherwise by automated: if no number on the customer file, no notification will be sent.
Message customization
Each message content can be personalized. The content of a text message may be different from that of the automated call.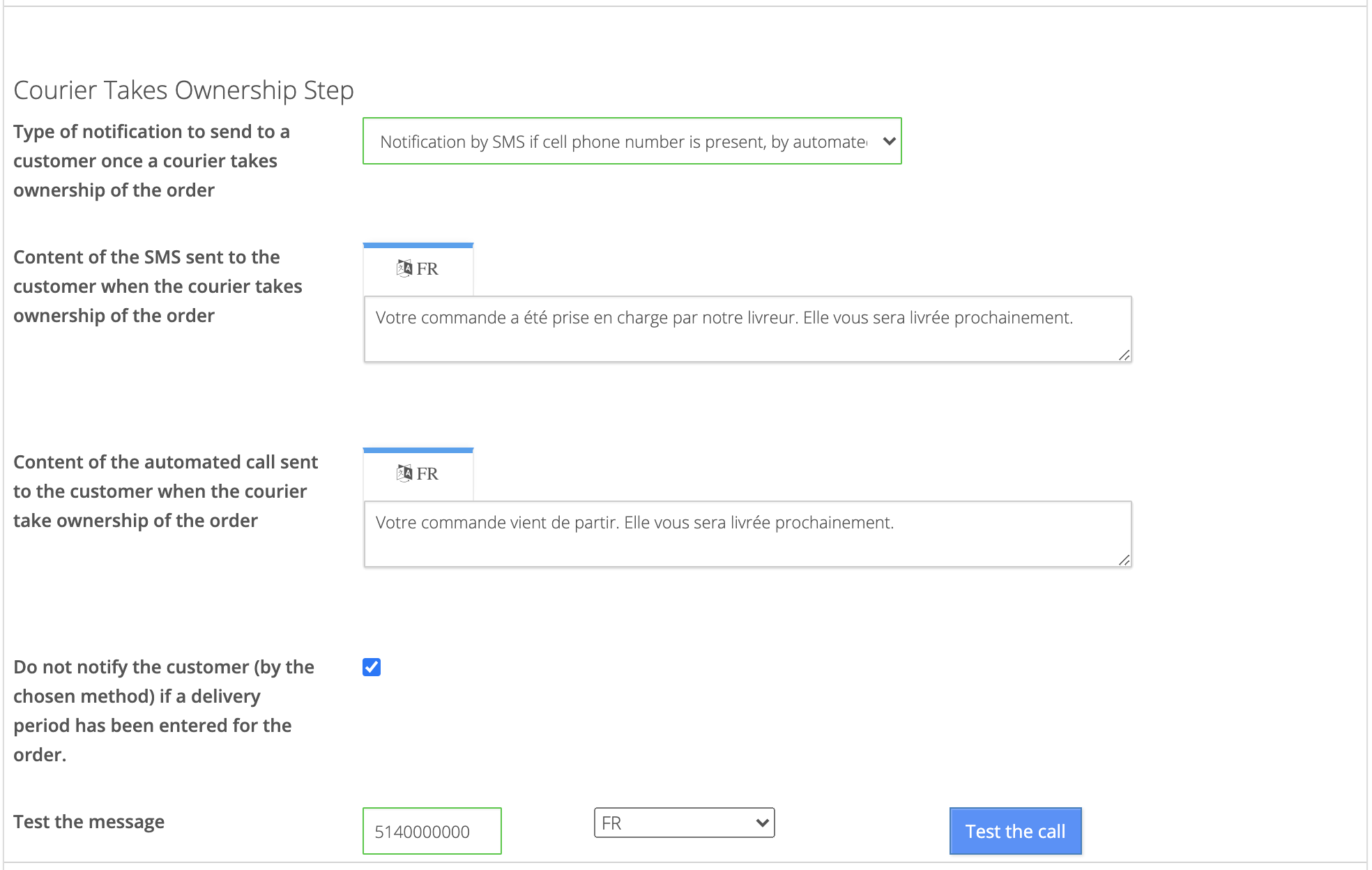 If the automated call is chosen: it is possible to test the call by indicating your number then click on test the call.