General Overview of the New Order Window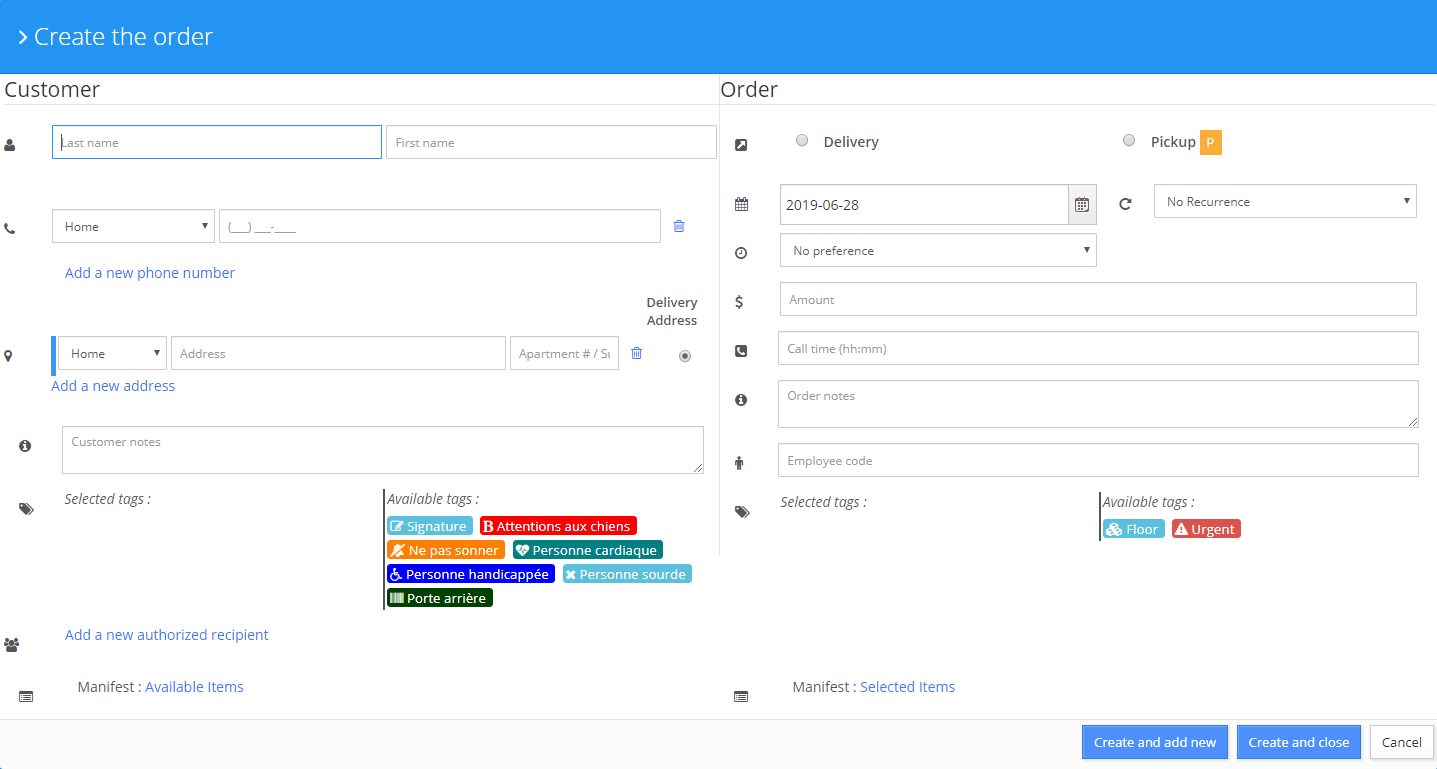 The New Order form is divided in two parts:
The left-hand side is the Customer information:
First and last name
Phone number(s)
Customer address(es) and delivery address (if the client has multiple addresses)
Customer notes
Customer tags (click on the required tags)
When creating an initial order for a new client, his information will automatically be saved.
For subsequent orders, it is possible to search the client by their last name.
All changes done in orders will be replicated in the customer profile.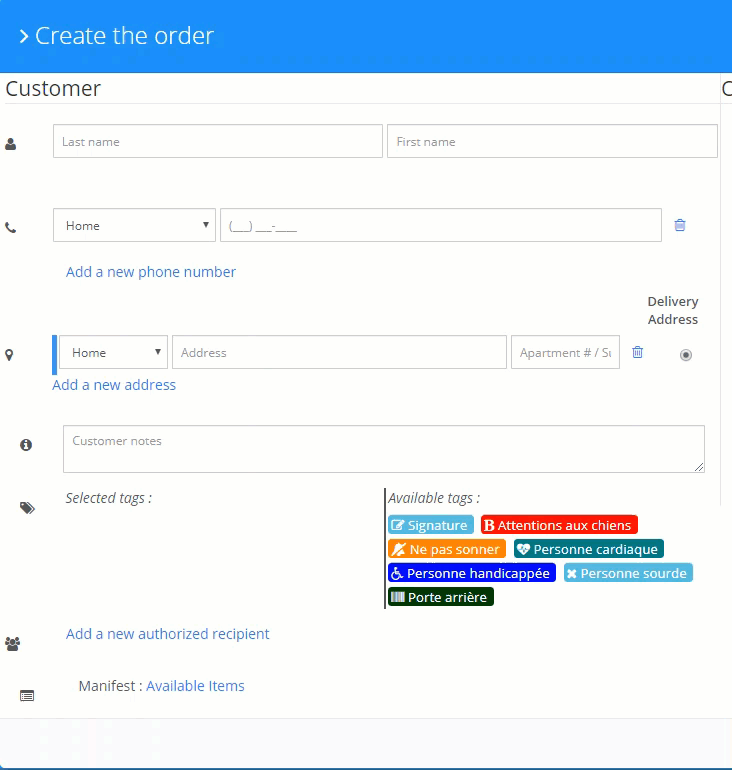 The right-hand side is the Order information:
Type of order

Delivery: parcel to deliver
Pick-up: parcel to pick up

Delivery date
Order frequency


Recurring: select the order's recurrency if needed

Preferred time of delivery: If the customer is only available at a certain time to receive the delivery
Amount due: No need for period or comma as it is added automatically
Order notes: For this order only
Employee code
Order tags (click on the required tags)
Note
We strongly recommend using addresses suggested by Mobilus. These suggestions are geolocalized, and will avoid typos and will help the drivers.